The 2022 Subaru Love Promise Customer and Community Commitment Award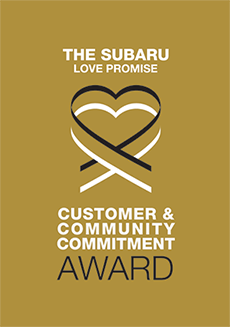 We've been nationally recognized for our dedication to our customers, our community, and the Subaru Love Promise.
We're honored to receive the 2022 Subaru Love Promise Customer and Community Commitment Award. This award nationally recognizes elite Subaru retailers who provide an exceptional customer experience at every interaction with Subaru. These retailers have also demonstrated an outstanding commitment to supporting passions and causes in their local communities in important areas such as the environment, community, health, education, and pets.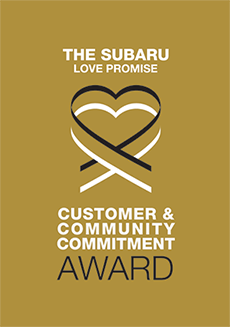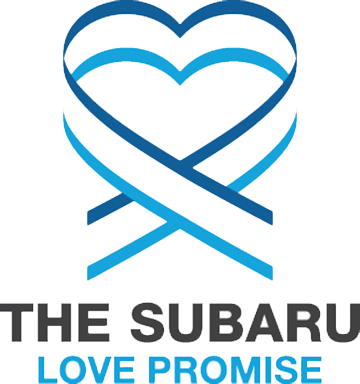 What is the Subaru Love Promise?
Subaru and our retailers believe in making the world a better place and the Subaru Love Promise is our vision of respecting all people. This is our commitment to show love and respect to our customers and to work to make a positive impact in the world.
How is Vic Bailey Subaru dedicated locally to the Love Promise?
The Vic Bailey Subaru Love Promise can be seen in our various partnerships with local charities and non-profits, such as, Mobile Meals of Spartanburg, PAL, Healthy Smiles, Make-A-Wish South Carolina, and more! We are passionate about serving our local community.
Spartanburg Humane Society
Mary H. Wright Elementary, Ballet Spartanburg
Mobile Meals of Spartanburg, United Way of the Piedmont, Spartanburg Area Chamber of Commerce , Charles Lea Center Foundation, Spartanburg Little Theatre
Spartanburg Regional Foundation, PAL, Healthy Smiles of Spartanburg
Love Promise Stories from Vic Bailey Subaru
Subaru and Vic Bailey Subaru believe in making a positive impact on the communities in which we live and work. We uphold that belief through our Love Promise Community Commitment. Every month, we select inspiring stories from customers and partners from around our area who strive to support our collective commitment and feature them here
Vic Bailey Subaru Changes Lives - Angel C
Without a doubt, Vic Bailey Subaru is one of the most community-minded companies in the Upstate of South Carolina! They are always available and on-hand to sponsor and support the animals at the Spartanburg Humane Society. With their constant support, we are able to provide the more than 500 animals under our roof with the core vaccines they require, their spay/neuter surgeries, microchips, heartworm tests and prevention and on and on and on. We would not be able to provide the care these defenseless animals require if Vic Bailey Subaru were not willing to lend a hand and stroke a check when needed. It is comforting to know our animals are safe in our community because we have such dedicated and caring partners like the team at Vic Bailey. This year, they once again stepped up to sponsor the 20th annual Tour de Paws, a community bike-ride designed to raise money for the animals at the Spartanburg Humane Society. They were on-hand with a shiny new car to show their support to the hundreds of cyclists who were ready to ride anywhere from 8 to 64 miles - and of course they were on hand cheering as the cyclists passed their dealership. This support and dedication meant the world to those cyclists! Vic Bailey Subaru is truly a partner and friend of the animals. Their support, both monetarily and in spirit is so important to the thousands of animals that call the Spartanburg Humane Society their temporary home each year. These animals are counting on us and we are truly thankful for our partnership with Vic Bailey Subaru.
---
Vic Bailey loves Spartanburg! - Amanda S
Our family is a long time fan of Subaru and Vic Bailey! We bought our first Subaru Outback when we got married in 2003. I'm currently driving our 3rd Subaru, the Ascent. I love my Ascent and would buy another one from Vic Bailey in a heart beat! Over the years, we've had an excellent buying experience with Vic Bailey. So much so, I sent my parents and my sister to buy their Outback and Forester from Vic Bailey. Our daughters' elementary school hosts a 5K race every year and I serve on the committee that puts the race on. For the past several years, Vic Bailey has not only been a sponsor for the race which raises money for our school, they have also provided a Subaru pace car to start the race each year. Through the race, I was introduced to Leslie Bailey Calicutt as my contact at Vic Bailey. Leslie is so gracious and kind to work with. She shows up early on the Saturday morning of the race to be a part of the event. Our school race is just one example of Vic Bailey's dedication to our community. Vic Bailey truly has a heart for helping numerous organizations throughout Spartanburg!
---
All the Love for Vic Bailey Subaru - Suzy C
My relationship with Vic Bailey Subaru began when our first child was born, and I wanted a more family-friendly vehicle. As our family has grown and our needs have changed, the Vic Bailey team has helped us move from a fun Forester to an Outback with more cargo room to an Ascent with more people room. The experience has always been fantastic, and the added bonus is that we get to support a company that cares as much about Spartanburg as we do! When we bought our Ascent, Vic Bailey was holding a clothing drive in the lobby for needy men, and Vic Bailey seems to sponsor every nonprofit event in town. Just last weekend, Vic Bailey sponsored the Pine Street Elementary School 5K, when this picture was taken. Vic Bailey also takes on big community projects like our beloved Vic Bailey Subaru Bike Park. These are just a few reasons I feel all warm and fuzzy about my car dealership-how many people can say that?!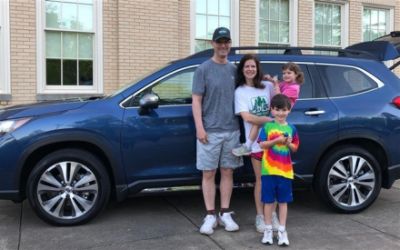 ---
Helping with the Piedmont Region III Science Fair - Stephen B
As a proud Subaru owner (2013 BRZ), I was delighted when members of the Vic Bailey Subaru team helped out at the 2022 Piedmont Region III Science Fair. The Piedmont Region III Science Fair is hosted annually by USC Upstate and typically over 600 projects are on display from grades 1-12 in the South Carolina counties of Chester, Cherokee, Lancaster, Spartanburg, Union, and York. Having help register projects and putting them on display made the process quicker and easier for parents and students. For a week after the Science Fair, all 40 winning projects were displayed at the Vic Bailey Subaru showroom for parents, students, and community members to enjoy. We look forward to the continued partnership with Vic Bailey Subaru for many future Regional Science Fairs. Sincerely, Stephen Bismarck, Ph.D. Director of the Piedmont Region III Science Fair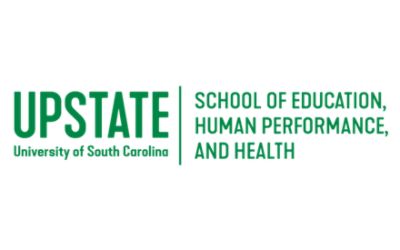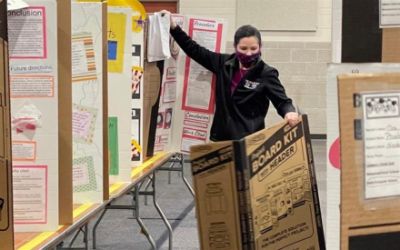 ---
Vic Bailey Subaru a Great Partner – Again! - Mary M
Each year Rotary Spartanburg provides students in grades 1-12 the opportunity to participate in the Region III Science Fair. Vic Bailey IV, a Rotarian member, understands the financial support needed each year and has also gotten Vic Bailey Subaru staff involved. Their showroom has been the perfect setting to showcase science projects where students and families can show off their winning projects. And look at new cars! Each year, Fair volunteers are needed to help with the intake of over 700 projects and to help usher at the awards ceremony. This year our volunteers from USC Upstate were on spring break and Subaru staff came to our rescue and provided much needed volunteer support for these two events. For almost 70 years, Spartanburg Rotary has supported the Region III Science Fair. We look forward to the continuation of our partnership with Vic Bailey Subaru.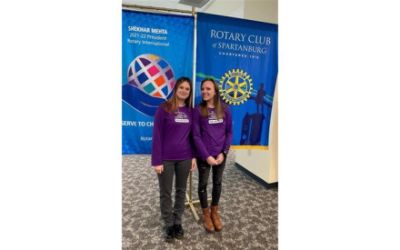 ---
For the Love of Seniors and Vic Bailey Subaru - Susan S
Our love story experience is knowing that Vic Bailey Subaru in Spartanburg truly cares about their community! We are grateful for Vic Bailey Subaru's employees, leadership team and owners for delivering meals to Mobile Meals recipients every week throughout the year. They see firsthand the need for assistance to seniors while delivering a hot meal and friendly visits each week. Many recipients do not have family to assist them and suffer from loneliness. The visits from smiling faces like Vic Bailey Subaru volunteers brightens their days more than one can imagine and the food is a necessity. The commitment to serve our community goes even further by the owners volunteering their time on our Board of Directors and committees. Currently, Vic Bailey, IV is a board member and always goes above and beyond to assist with our fundraising efforts throughout the year. His sister, Leslie Bailey Calicutt is a past board member and their father serves on our Council of Friends Advisory Board. The three generation family owned dealership is totally committed to help others and our community. The Vic Bailey Subaru dealership is not only faithful volunteers, but they have become like family to our nonprofit and we could not thank them enough for Sharing their Love Promise with us! This year's donation will provide 3,600 meals to local seniors. Thank you to Vic Bailey Subaru!
---
Vic Bailey Subaru Fulfills Need for Homeless - Leslie C
The Spartanburg Opportunity Center offers immediate assistance for people who have nowhere else to turn. While shelters are becoming overcrowded and the homeless are forced onto waiting lists, there are people who have no other choice but to live on the streets. The Homeless Opportunity Center creates a safe and worthwhile community for those needing assistance that is accomplished through the generosity of the community without suffering a cost to taxpayers. Since it's opening in 2019, the Spartanburg Opportunity Center has served 4,245 individuals. The Center offers resource referrals, laundry services, showers, food, a mail room, phone charging services, case management, a media room, and a clothing room. The clothing room is setup to look like an actual store and the homeless are encouraged to "shop" for a new outfit once a week! The center has no problem receiving donations of women's clothing, but men's clothing donations are rare. Vic Bailey Subaru stepped in to fulfill this need by hosting a men's clothing drive. The dealership dropped off quite an assortment of men's pants, dress shirts, vests, pullovers, hats, and belts! Being able to dress in work-appropriate clothing empowers these individuals as they work with the center to better their circumstances. Thank you to Vic Bailey Subaru for fulfilling such an important need in our community!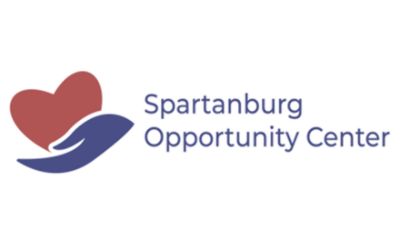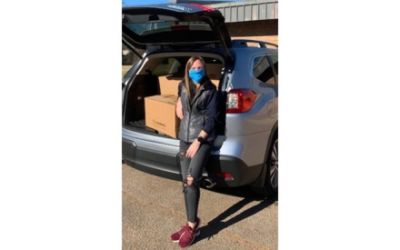 ---
Vic Bailey Subaru Provides a Ride of a Lifetime! - Sarah S
During last year's Criterium I was lucky enough to ride as a passenger in the pace car for the women's race and boy, was it thrilling! The Criterium has long been one of my favorite downtown festivals and it's known as Spartanburg's #FastestNight- but experiencing the twists and turns in the powerful Crosstrek provided by Vic Bailey Subaru really gave me a unique experience that I won't soon forget! (I hope to be able to do it again this year!!)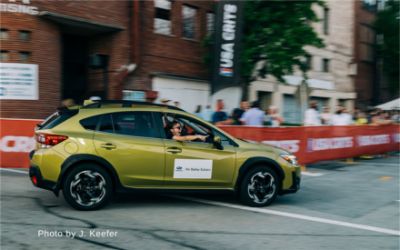 ---
Vic Bailey Subaru keeps Spartanburg wild! - Amanda M
Vic Bailey Subaru has made a tangible impact in the Spartanburg community with its continued support of the Spartanburg Area Conservancy (SPACE). Our mission is to promote, protect, and preserve nature and green spaces in our community. Local land is the key to a healthy and secure future by providing pure drinking water, healthy food, clean air, along with places to reflect and recreate. A longtime trusted partner of SPACE, Vic Baily Subaru, sponsored "A Weekend with Teddy Roosevelt" that included Family Day. This free event educated children and their families about the importance of conservation that "delivered happiness to all" at our historical Glendale Shoals in Glendale, SC. On a beautiful fall day, with several hundred in attendance, we connect children with science and environmental groups while enjoying time out on the trails. Vic Bailey Subaru was present to greet guests from listening to local musicians next to the Lawsons Fork Creek and enjoying story time with national Teddy Roosevelt impersonator Joe Weigand. Their investment into our organization allows us to move our mission forward by supporting green spaces and nature trails throughout Spartanburg county, thus improving our quality of life and mental health. Since the pandemic, SPACE has seen a 45% increase of usage out on our trails resulting in more resources to keep trails safe and clear for all. Due to the support of Vic Bailey Subaru, our trails remain free to the general public. For that, we are forever grateful for their support and efforts to keep Spartanburg Wild!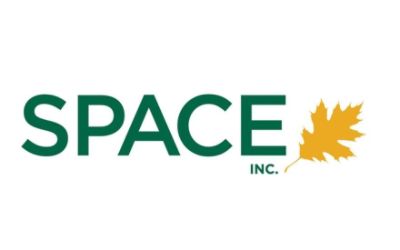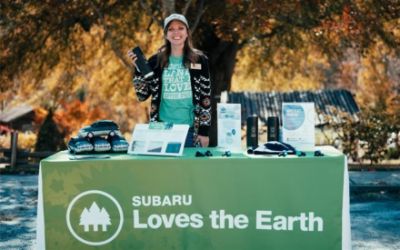 ---
The Wizard of Oz-Ballet Spartanburg - Teresa B
Vic Bailey Subaru recently supported Ballet Spartanburg by providing the opportunity for equal access to the professional arts for over 40,000 students in the Spartanburg, Cherokee and Union School Districts. A professional video was created with an introduction from Leslie Calicutt to all school children about the ballet, The Wizard of Oz, created and choregraphed by Carlos Agudelo. Due to the rise in COVID cases, many school children were not able to attend the school performances at the Chapman Cultural Center. Vic Bailey Subaru recognized the importance and the value of the arts for all children and supported the filming of the ballet to be sent out to all school children. Their support impacted thousands of children who would not have had the access to the beauty and education of the arts. During such a difficult time for our children, the arts bring beauty, happiness, laughter and a bit of normalcy during these past 20 months. Thank you Vic Bailey Subaru. What an impact you make on our community and beyond.
---