The 2022 Subaru Love Promise Customer and Community Commitment Award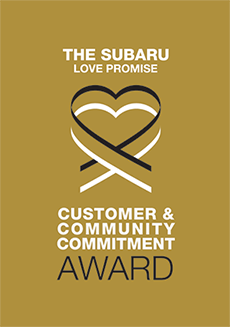 We've been nationally recognized for our dedication to our customers, our community, and the Subaru Love Promise.
We're honored to receive the 2022 Subaru Love Promise Customer and Community Commitment Award. This award nationally recognizes elite Subaru retailers who provide an exceptional customer experience at every interaction with Subaru. These retailers have also demonstrated an outstanding commitment to supporting passions and causes in their local communities in important areas such as the environment, community, health, education, and pets.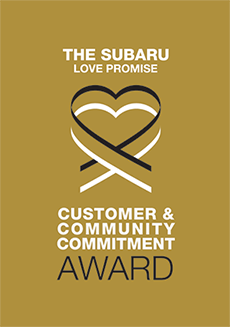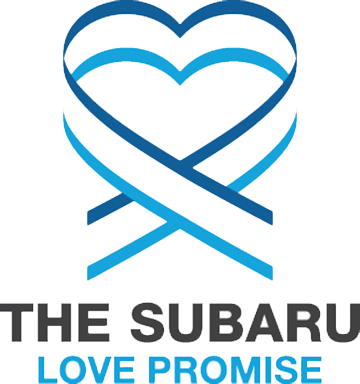 What is the Subaru Love Promise?
Subaru and our retailers believe in making the world a better place and the Subaru Love Promise is our vision of respecting all people. This is our commitment to show love and respect to our customers and to work to make a positive impact in the world.
How is Vic Bailey Subaru dedicated locally to the Love Promise?
The Vic Bailey Subaru Love Promise can be seen in our various partnerships with local charities and non-profits, such as, Mobile Meals of Spartanburg, PAL, Healthy Smiles, Make-A-Wish South Carolina, and more! We are passionate about serving our local community.
Spartanburg Humane Society
Mary H. Wright Elementary, Ballet Spartanburg
Mobile Meals of Spartanburg, United Way of the Piedmont, Spartanburg Area Chamber of Commerce , Charles Lea Center Foundation, Spartanburg Little Theatre
Spartanburg Regional Foundation, PAL, Healthy Smiles of Spartanburg
Love Promise Stories from Vic Bailey Subaru
Subaru and Vic Bailey Subaru believe in making a positive impact on the communities in which we live and work. We uphold that belief through our Love Promise Community Commitment. Every month, we select inspiring stories from customers and partners from around our area who strive to support our collective commitment and feature them here
Chewbaru to the Rescue - Kelsea K
Mia Kuettlel brought her new Subaru in for service with her furry bestie, Bruno, in tow. 11 year-old Bruno has had a handful of negative experiences with other dogs, and there was another dog in the service drive when they arrived. In order to make Mia and Bruno feel more at ease, Kelsea finished their paperwork and swapped for the loaner in the parking lot. Bruno was offered a Chewbaru for being the best boy! He promptly accepted it and hopped in the back of his car, chewing and squeaking away at the new toy. Mia sent Keslea pictures of Bruno enjoying the new toy at home the next day.
---
The JOY of a New Subaru - Kelsea K
Susan Lane came in for service a few weeks ago to have routine maintenance done on her 2013 Subaru Impreza. While she was in for her service visit, the new Subaru Forester Wilderness caught her eye! This escalated quickly and she placed an order for her very own. Service Advisor, Kelsea, found it difficult not to share in the joy with Mrs. Lane! The two of them flipped through the accessory catalog together. Mrs. Lane pointed out the tent she planned on purchasing for the roof as well as the inflatable mattress for the back. Mr. and Mrs. Lane are making the most out of retirement. They have several road trips planned and are so excited to know they will now be taking them in their new Subaru Wilderness! When the Subaru Forester Wilderness arrived three weeks later, Mrs. Lane brought Kelsea a handwritten note and a necklace for being so sweet and joining in with the excitement! Mrs. Lane is over-joyed with her new vehicle. I know she will share lots of memories from the adventures to come.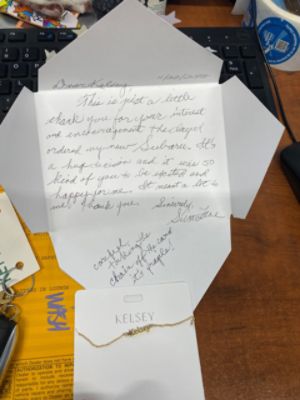 ---
A WOW Experience - Emily W
WOW!! So pleased with my experience at Vic Bailey Subaru! The building/ordering process was so easy and the build time was accurate as promised. Seth was a fantastic salesman and ensured that my vehicle came with all desired features! As well, he kept me well updated throughout the process. I was worried about financing rates going up during the build time, but Frank and Tim were able to secure financing for me before the boost on November 1st. These guys really work hard to ensure that the customer leaves happy! If you are thinking of buying a new vehicle, stop and see the guys at Vic Bailey!!!! #2023crosstrek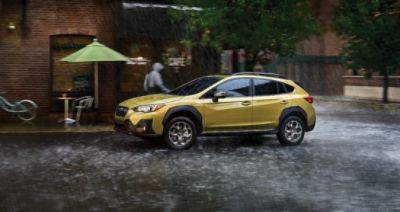 ---
Vic Bailey Subaru Makes Shelby's Day! - Angel C
Recently the team from Vic Bailey Subaru stopped by to visit with sweet Shelby. Shelby really had a very rough start to life, sustaining a tremendous injury and having to have her leg removed. Shelby definitely needed a boost to her day and loved all of the attention she received and really loved her Subaru swag too! Shortly after we posted her photos on Facebook with Leslie, Shelby found her forever family. We are so thankful for the things Vic Bailey Subaru does for the animals at the Spartanburg Humane Society. They are constantly helping us to promote the animals and find adopters for them. They are true heroes in our community - always changing lives.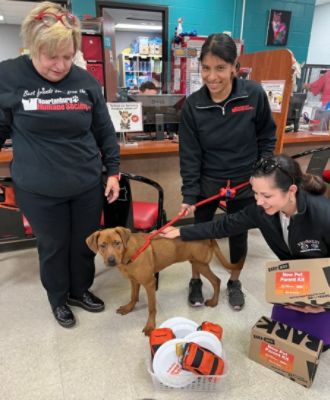 ---
Phenomenal Car Buying Experience - J A
My wife and I were thoroughly impressed from start to finish with our experience at Vic Bailey. Andrew went out of his way to help us find a car that fit our needs and went the extra mile throughout the car buying experience. He was friendly, communicative and so helpful. Tim was friendly and professional to work with, he made us feel comfortable as we navigated the financial end of our purchase. We love our new 2023 Outback and really appreciate all that Andrew and Tim did for us. We would absolutely recommend Vic Bailey to anyone without reservations. Thank you for making our car buying experience such a pleasure!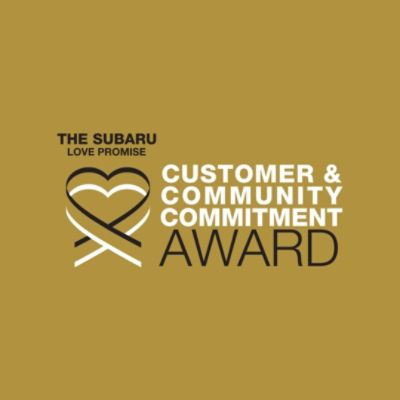 ---
Vic Bailey Subaru Loves Our Students - Tammy W
Thank you to the team at Vic Bailey Subaru for delivering an unbelievable amount of school supplies to our school! The dealership hosted a supply drive as well as purchased items on their own. They brought our teachers a cardboard school bus covered in notes of encouragement. It is nice to be reminded how much the community loves our students and teachers. We are ready for a great school year!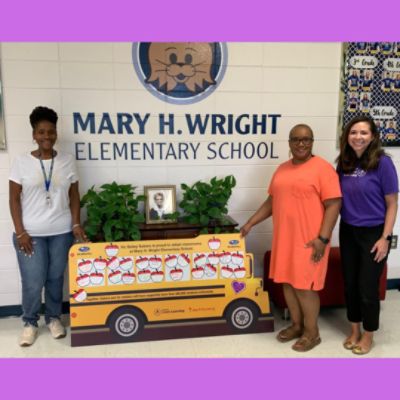 ---
Growing Together and Making Dreams Possible! - Marisa C
Thank you, Vic Bailey Subaru, for being a part of one of the most anticipated events in the Upstate – the Charles Lea Center Foundation's 36th Amazing Road Rally! We are so thankful for your support. Participants in the rally find that a good sense of direction, logic, common sense, and a good sense of humor all come into play with many challenges along the way! Those we honor with this event, our friends with special needs and disabilities, face challenges of their own – day in and day out. Since 1971, the Charles Lea Center has provided innovative, comprehensive services for children and adults with special needs living in the Spartanburg County. Through the Charles Lea Center, strongly supported by the Charles Lea Center Foundation, these families are offered hope. These are our neighbors with intellectual disabilities, those in wheelchairs with neurological and orthopedic conditions or with brain or spinal cord injuries. For them, the Charles Lea Center is truly life changing. Parents and family members rejoice every day that their loved one with special needs is assured of a bright future because of the programs and people that make up our unique Center. The Foundation provides funds from the private sector to help improve the quality of life for those with special needs and disabilities. These funds ensure our community members have amazing opportunities for their loved ones and our special neighbors continue to have their dreams become reality! Because of the support of individuals and companies like Vic Bailey Subaru, more than 1,500 participants who come to Charles Lea continue to be safe and excited about what the future holds for them! Vic Bailey Subaru went above and beyond supporting this year's Road Rally. The dealership sponsored the event at the $2,500 Spartan level plus covered the $500 cost of all the balloon decorations at the final stop. We must say, the balloon decorations, really enhanced the finish line/ Subaru display! Vic Bailey Subaru was the first stop on the rally. Each stop has some sort of challenge the participants complete before moving on to the next stop, usually a game or some type of silly challenge. Seeking to inject the Subaru Love Promise into everything they do, Vic Bailey Subaru decided to create a different type of challenge. Rally participants created care packages for all 60 of the Charles Lea Center Group homes. The dealership setup the care package supplies in the back of a Subaru Outback and Subaru Crosstrek. Rally participants were handed a Subaru branded bag when they arrived at the event and were asked to fill the bag with one of each item and then place the filled bag in the back of the Subaru Ascent. Vic Bailey Subaru had received a list of wish items from the Charles Lea Center Group Home Manager which included puzzles, games, notepads, colored pencils, lotion, toothbrushes, toothpaste, and candy. The dealership employees went shopping for supplies at the Dollar Tree and spent over $600. We love that they kept the reason for the event in the forefront of the rally participants' minds. "This gesture was so special and such a nice treat for the people we support," said Suzan Mason, Senior Director of Supporting Housing at the Charles Lea Center. Through the support of the Charles Lea Center Foundation's Road Rally, over $106,000 was raised for the Charles Lea Center! These funds will enhance the work of the center by funding things that might otherwise go unfunded but significantly improve the quality of life of our wonderful participants. This includes things like a computer lab, exercise trail, a Hydroponic Greenhouse and assistive technology as well as our Workability program. Our special neighbors have a WEALTH of opportunities no matter their family's income level, and the pressures on their family is lessened because of supporters like Vic Bailey Subaru. $106,00 is the most amount of money raised from this event yet! This year's Road Rally is not the first time the Bailey family has supported our work. Leslie Bailey Calicutt, Marketing Director of Vic Bailey Automotive, serviced on the Charles Lea Center Foundation board from 2014 to 2020 after the encouragement from her grandparents, Vic Bailey Jr., founder of Vic Bailey Automotive, and his wife, Rose Bailey, who had previously been involved with the organization and even helped plan the very first Road Rally 36 years ago! Thank you to Vic Bailey Subaru and the Bailey family for honoring our Dreamers at Charles Lea Center and making those dreams possible! With much appreciation, Marisa Cecil Charles Lea Center Foundation President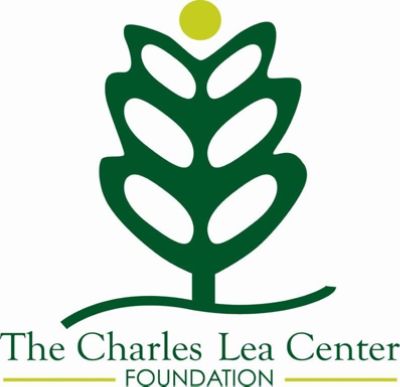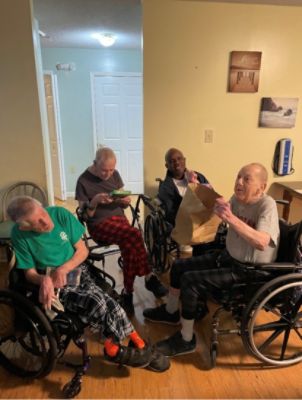 ---
Amazing Customer Service - Annette S
Mrs. Annette came in yesterday for service after a knee surgery, her brother was helping her, and he passed along a message about Denna. He wanted to let us know that Denna fits right in here with the team, she has a great smile and great customer service. Overall, he had a great experience helping his sister with her routine service and having access to a loaner vehicle.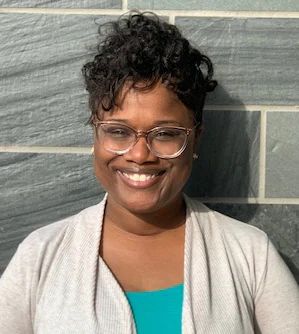 ---
Vic Bailey Subaru is a Dream! - Starr L
Purchased my first Subaru (and brand new car!!!) yesterday at VBS and it was such a great experience. Andrew McGuffin was outstanding! I highly recommend seeking his expertise when visiting the dealership. He is genuinely kind and has a great sense of humor which made my car buying journey much more fun and painless. He explained in detail all the bells and whistles of my new Subie. I feel like this guy needs his own TV channel when he tests drives cars. Andrew is great! The dealership itself was a dream, everyone was super nice. (Did you know that Subaru donates $$ to local animal shelters??? Fantastic group of humans!) This is the third vehicle we have purchased from Vic Bailey and have been more impressed each time. Go see Andrew at Vic Bailey Subaru. You won't be disappointed! Oh, and my new Subie is awesome!!!
---
Enjoying the Mountain Roads - Angela H
Angela Horn is having so much fun adventuring in her Subaru Outback. She snapped this picture at the Blue Ridge Parkway and sent it to her Sales Representative, Andrew!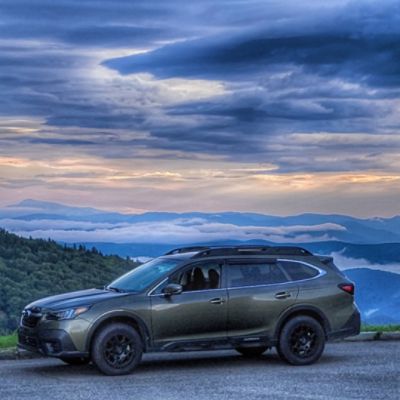 ---