Today's Hours:

07:30am - 05:30pm
Why Service with Vic Bailey Subaru
Certified Senior Technicians Are Waiting To Help You!
Get All Your Vehicle Repair and Service Needs Attended To at Vic Bailey Subaru
No matter what you need for your car, we're more than willing to assist. From battery inspections to transmission replacements, we've done it all. If you need to get dents removed or rust repaired, we even have a collision center. We'll be happy to keep your car on the road as much as possible at Vic Bailey Subaru. We have factory-trained technicians working hard to make   sure you get the service you deserve near Inman, SC. Our Subaru-Certified Master Technicians and state-of-the-art facility ensure you get the best and most efficient care you can. You can trust us to always use authentic Subaru parts when we repair your Subaru car or SUV. 
Our mechanics don't just know how to work on Subaru models. Bring your Toyota, Honda or any other car in from Duncan, SC and we would be glad to take a look at it. We can give you that oil change you've been putting off or check your alignment so you can keep your fuel economy high.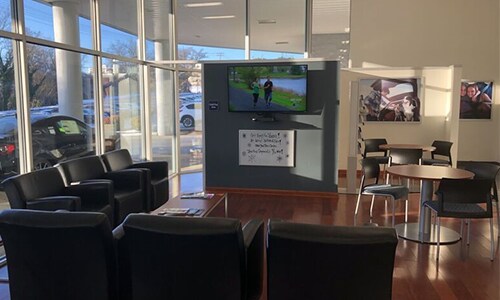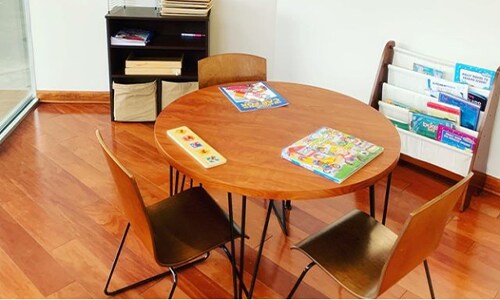 Certified Senior Master Technicians are Waiting at Vic Bailey Subaru to Maintain and Repair Your Subaru Vehicle
Regular maintenance, such as oil changes or tire and brake replacement, is natural to any vehicle's upkeep. But over time, driving conditions and many miles on moving parts can cause the need for repairs to the engine, transmission, suspension and other major systems.
If it comes to the point where your Subaru needs advanced repair work, we have something that other shops can't provide - Subaru certified factory trained technicians. They have gained hands-on, vehicle-specific training at a Subaru Training Center and receive updated training annually. They specialize in repairing the unique Subaru Boxer® engine, Symmetrical All-Wheel Drive system, EyeSight® and more, with tools and parts specifically designed for Subaru vehicles.
Brake Repairs
With all of life's starts and stops, you eventually need a rest. For your Subaru to come to a rest, it needs well-maintained brakes. Our factory trained technicians are experienced in brake inspections and replacement, and they know the right parts that are specifically engineered for your vehicle.
Did you know Genuine Subaru brake pads are made and tested with specific materials that not only help you stop safely, but help regulate the balance and control of your vehicle while braking? Other repair shops may recommend any replacement brake parts, but we have the correct ones that are calibrated to work specifically with your vehicle's braking system so you remain in control if you need to step hard on the brakes.
Battery Maintenance
If you've ever experienced being stuck with a dead battery, you know how draining the feeling is. We get that, and that's why we will run a battery health test every time you bring your vehicle in for a multi-point inspection. We use a specific Subaru battery tester to monitor it, and the charging system as well. We'll determine your battery's state of charge to help prevent a no-start situation.
You may be aware that your battery helps start your vehicle and provides electricity for things like your lights and playing your favorite tunes. What you may not know are the many things that can affect its health - including its age and extreme temperatures - and one day it will need to be replaced. When it's time, we'll have the exact replacement you'll need.
Welcome to Our Service Department
At Vic Bailey Subaru, our highly qualified technicians are here to provide exceptional service in a timely manner. From oil changes to transmission replacements, we are dedicated to maintaining top tier customer service, for both new and pre-owned car buyers! Allow our staff to demonstrate our commitment to excellence.