Vic Bailey Subaru Story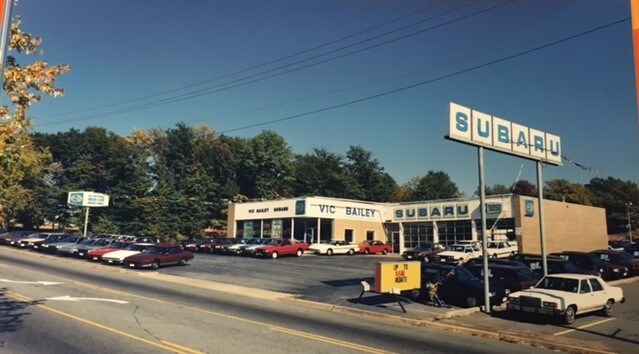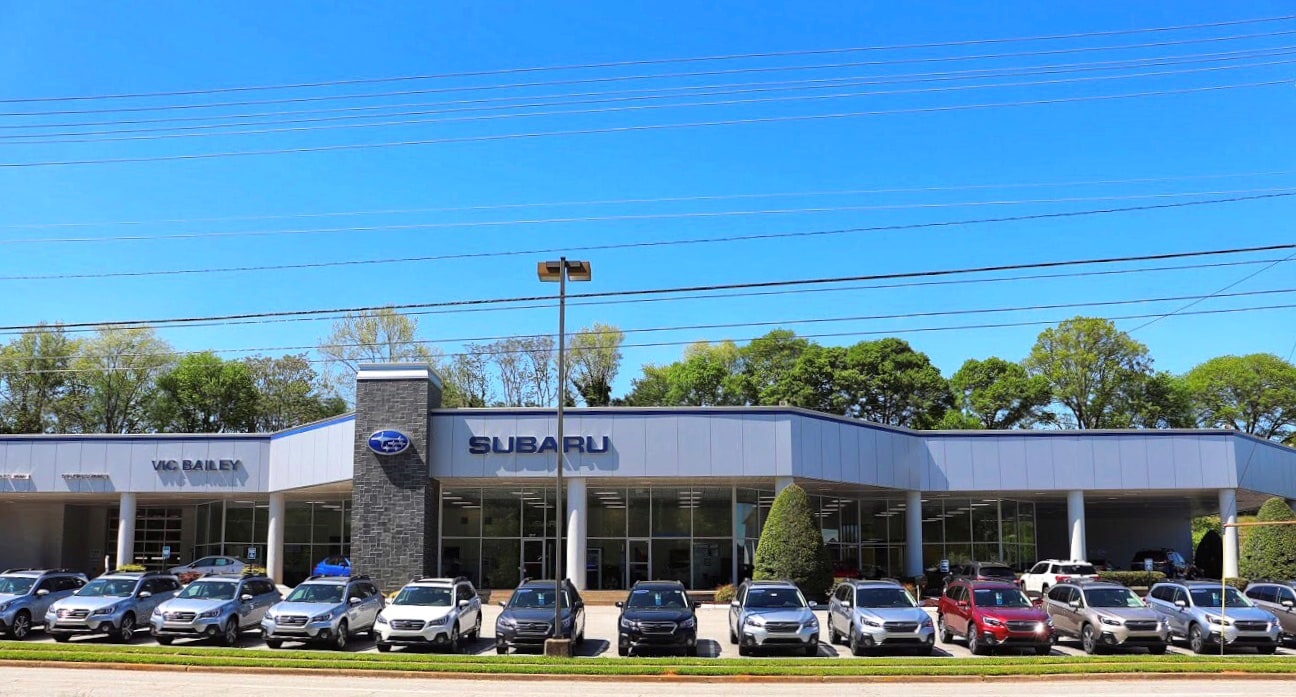 Vic Bailey brought Subaru to the upstate in 1985. Subaru is a great fit for Vic Bailey Automotive, allowing us to offer a high-quality vehicle in all categories. With Subaru's rating of the highest-predicted resale value, standard all-wheel drive, and all models rated IIHS Top Safety Picks, we are pleased to offer this unrivaled product!
    Vic Bailey Subaru is passionate about giving back to our community. Subaru of America is a big supporter of ASPCA. As a result, we have a partnership with the Spartanburg Humane Society and have held pet adoption events  at the dealership, sponsored the organization's fundraisers, have the available pets listed on our website , and even get the pets to star in some of our commercials! Our reinvestment in the community doesn't stop with the Humane Society! Check out our Vic Bailey Subaru Gives Back page to see a list of organizations. 
    Vic Bailey Automotive has been a part of the Spartanburg community for almost 50 years and includes six new car franchises in Spartanburg, SC! It is a family business with seven members of the family working for the company. Since opening the doors of Vic Bailey Automotive, customer satisfaction has been first and foremost. Taking care of our customers allows them to become a part of the family, and they are able to rely on us for all of their automotive needs!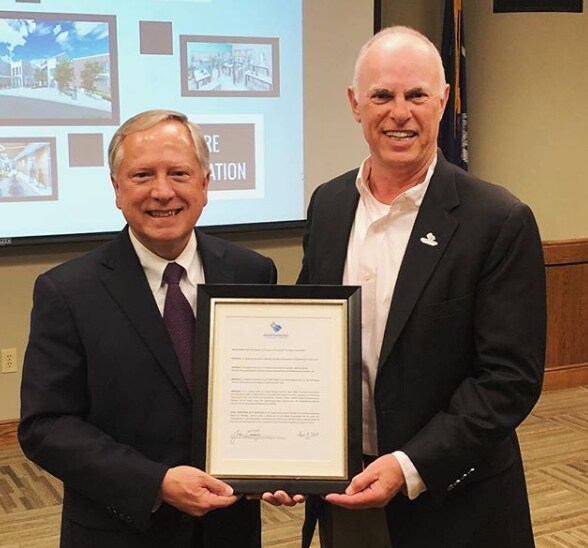 The Spartanburg Chamber of Commerce recognized Vic Bailey Automotive for 50 years in business.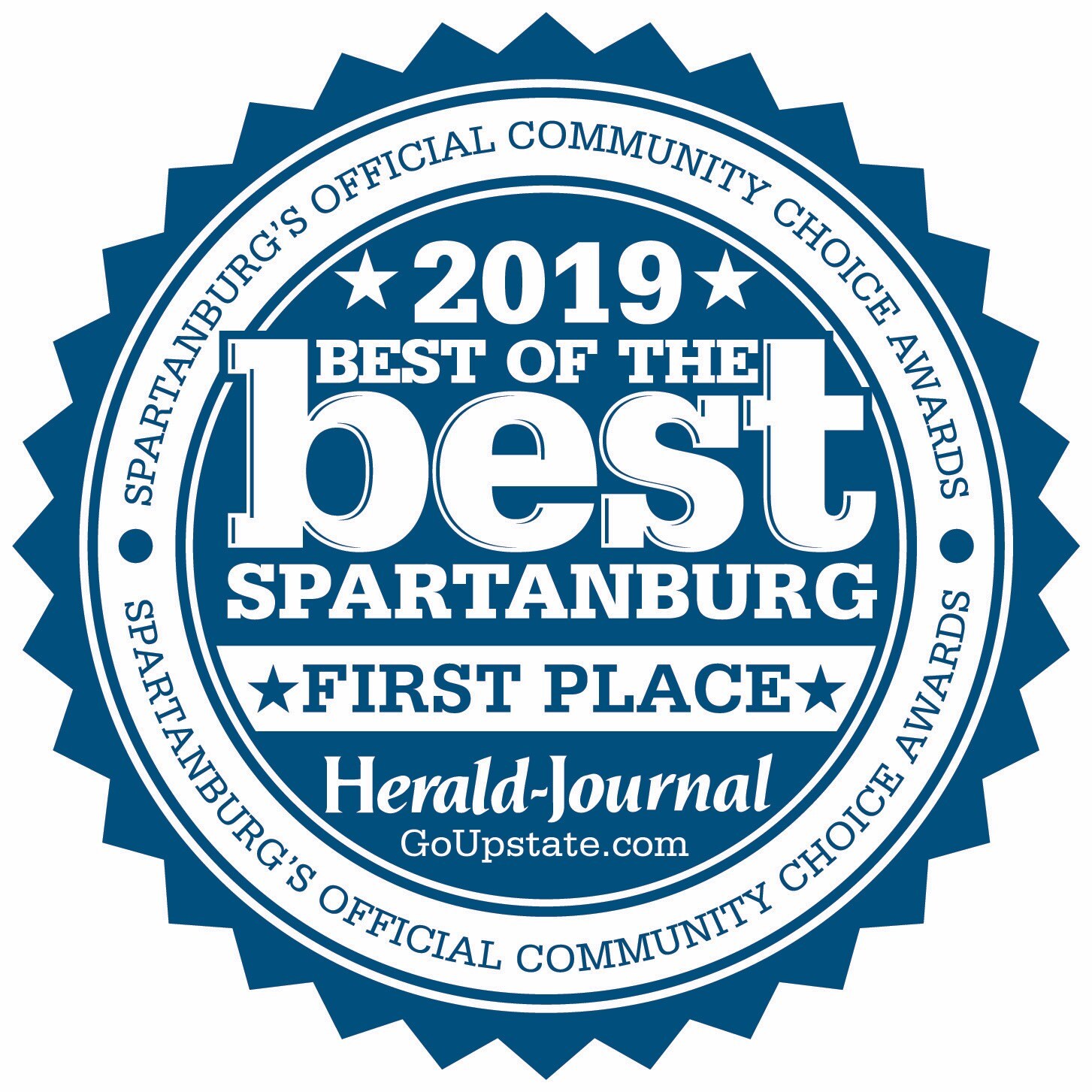 Vic Bailey Automotive won Spartanburg's best new car dealer as well as best oil change! 
Vic Bailey Subaru is the home of Subaru drivers throughout Spartanburg, Gaffney, SC, Duncan, SC, Moore, SC and Inman, SC
We here at Vic Bailey Subaru pride ourselves on delivering the best customer service and dealership experience to Subaru drivers throughout Spartanburg, Gaffney, SC, Duncan, SC, Moore, SC and Inman, SC. With our commitment to excellence and vast automotive expertise, it's clear that you've found the perfect place to test drive, finance and service your car!
Take a look around and discover that new Subaru models have all the elements you desire in a car: safety, dependability, comfort and tech features. We invite you to stop by our showroom to get a feel for our current inventory and arrange for a test drive in a new Subaru Impreza, Subaru Outback, Subaru Forester, Subaru Legacy or Subaru Crosstrek.
Now, we know that not every driver is in the market for a new car. That's why we maintain a comprehensive list of quality and affordable used cars. There's simply no denying that buying used is a great way to drive a top-quality car while saving money at the same time.
The next step in the process is helping you finance the new or used car of your choice. We know it sounds intimidating but that's never the case when you buy or lease a car from us. Our Auto Finance team will crunch the numbers to ensure that you enjoy a budget-friendly price on your next vehicle.
Now that the car is yours, it's important to keep it in tip-top shape for many years of joyous driving. That's only achieved by bringing it into our Service and Parts centers for routine maintenance, repairs and parts replacement. Whether you need an oil change or tires rotated, our expert technicians will perform the necessary tasks to get you back on the road before too long.
If you're ready to learn more about our services, simply stop by Vic Bailey Subaru at our showroom in Spartanburg where we always look forward to serving you!